EXTERNAL CARDIAC PACEMAKER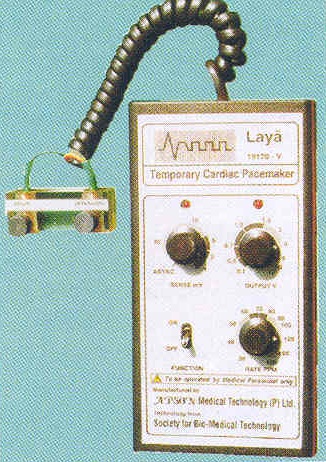 This product was developed for patients suffering from the degenerative heart disease. The project consists of the development of a programmable external pacemaker for intensive care and also programmable implantable pacemaker.
The sensing and pacing software was developed at Research Centre Imarat, Hyderabad and clinically validated at the Nizam's Institute of Medical Sciences, Hyderabad, through a PC based temporary pacemaker system. Based on this prototype model of the portable pacemaker, clinical trials were conducted and the product was updated. After successful development and satisfactory clinical trials the technology for this product was transferred to the industry (M/s.Apson Technologies, Bangalore) and the product named 'LAYA' was marketed at a cost of Rs.30,000 per pacemaker.